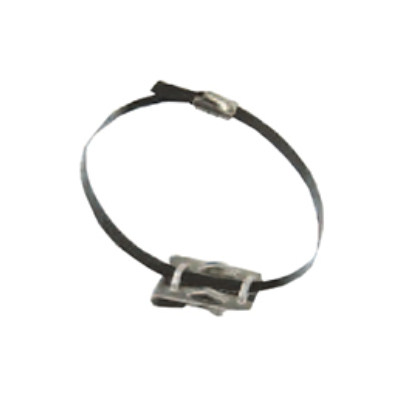 HEYClIP™ SunRunner® CT Cable Tie Mounting Platforms
HEYClip™ SunRunner® CT Cable Tie Mounting Platforms are an easy solution for holding cable bundles parallel or perpendicular to a mounting frame without the need for adhesives or mounting holes. They have a stainless steel edge clip and are designed to be used with Heyco Stainless Steel Cable Ties up to .31″ width, Heyco SunBundler Stainless Steel Wire Cable Ties, or Nylon 6 & 12 Cable Ties.
Designed to hold cables bundles in a parallel or perpendicular to the mounting frame, HEYClip™ SunRunner® CT Cable Tie Mounting Platforms have a generous lead-in for installation without tools. They are constructed of corrosion resistant 304 stainless steel, and provide a secure bundling solution for solar PV module applications.
No tools required
.025" thick 304 stainless steel
Parallel or perpendicular mounting
No adhesives or mounting holes
UL 1565
About Heyco Products:
Heyco is the leading domestic designer and manufacturer of molded and stamped components for wire management and protection. They use the latest technology to make high quality injection molded products made of 6/6 nylon, polycarbonate high temperature 4/6 nylon, halogen-free VO nylon, polypropylene and other materials. Heyco manufactures products for a variety of industrial applications including Liquid Tight Cordgrips, Strain Relief Bushings, Dome Plugs, and Hose Clamps.
Advance Components is a master stocking distributor of Heyco Products. We carry a large variety of products and have a dedicated sales team that is able to provide custom solutions to meet your specific assembly needs. If you are unable to locate a specific part, contact the sales team and we will work with you to find a part or substitute that will meet your requirements.