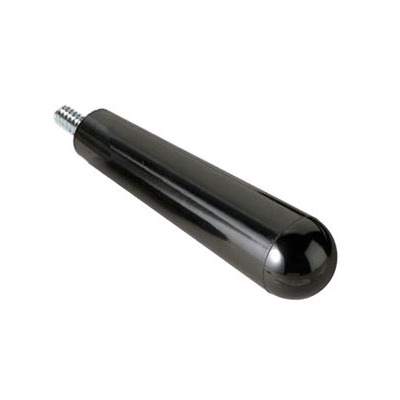 Tapered Handles are ideal for industrial applications where handles need to be heat resistant, strong and durable. Made with thermoplastic or phenolic materials, Tapered Handles are heavy duty yet have a comfortable grip. Also available in a fluted design which provides a more secure grip when needed. 
Davies Molding specializes in insert compression molding and insert injection molding, and have secondary or finishing machines for drilling, tapping, pad printing, hot stamping, branding, and engraving. Davies Molding Tapered Handles are found on countless products including barbecue grills, machine tools, wood stoves, lawn equipment, power tools, food processing equipment, cookware, fitness equipment, medical & lab equipment, and more. Advance is an authorized master stocking distributor of Davies Molding products. Contact the sales team for applications support, quotes and samples.
Sizes ranging from 1-1/2" to 4-61/64" length
Heat resistant
Thru-hole, female stud or projecting stud available
Scratch proof
Applications for Tapered Handles:
Appliances
Food service
Valve/Oil and gas
HVAC
Recreation equipment
Food equipment
Transportation
Medical equipment
Exercise machines
Machinery
Furniture
Lawn and garden
Military
Marine
Advance Components has an extensive inventory of Davies Molding industrial handles that are ideal for many applications. We have highly trained and dedicated sales team that is able to provide custom solutions to meet your specific assembly needs. If you are unable to locate a specific part, contact the sales team and we will work with you to find a part or substitute that will meet your requirements.