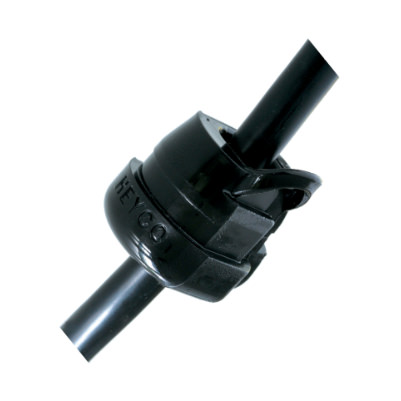 Strain Relief Bushings are used to protect, anchor and insulate straight-thru flat or round cables from twists, pulls and pushes that may be exerted on a flexible power cord at an entry point. Strain Relief Bushings come in several original styles depending on the cable shape, and also in the rectangular shaped Lockit™ style that self-locks onto the cable.
Molded in Nylon 6/6, Strain Relief Bushings easily install with hand pliers. They are suitable for critical or elevated temperature applications, and come in a large variety of sizes. They are resistant to corrosion and abrasion, and are safe for use in outdoor or indoor applications.
Variety of sizes
Lightweight
Resistant to corrosive substances
Nylon 6/6
No tools required
Available in black
Easy to install, remove and reuse
Vibration resistant
Resistant to most chemicals
94V2
Applications for Strain Relief Bushings:
Automotive
Electronic equipment
White goods
Construction
Fabrication
Furniture
Vending/ATM
Manufacturing
Electrical
HVAC
Security
Military
Marine
About Heyco Products:
Heyco is the leading domestic designer and manufacturer of molded and stamped components for wire management and protection. They use the latest technology to make high quality injection molded products made of 6/6 nylon, polycarbonate high temperature 4/6 nylon, halogen-free VO nylon, polypropylene and other materials. Heyco manufactures products for a variety of industrial applications including Liquid Tight Cordgrips, Dome Plugs, Clamps, and Solar Cable Clips. Advance Components is a master stocking distributor of Heyco. We carry a large variety of products and have a dedicated sales team that is able to provide custom solutions to meet your specific assembly needs. If you are unable to locate a specific part, contact the sales team and we will work with you to find a part or substitute that will meet your requirements.